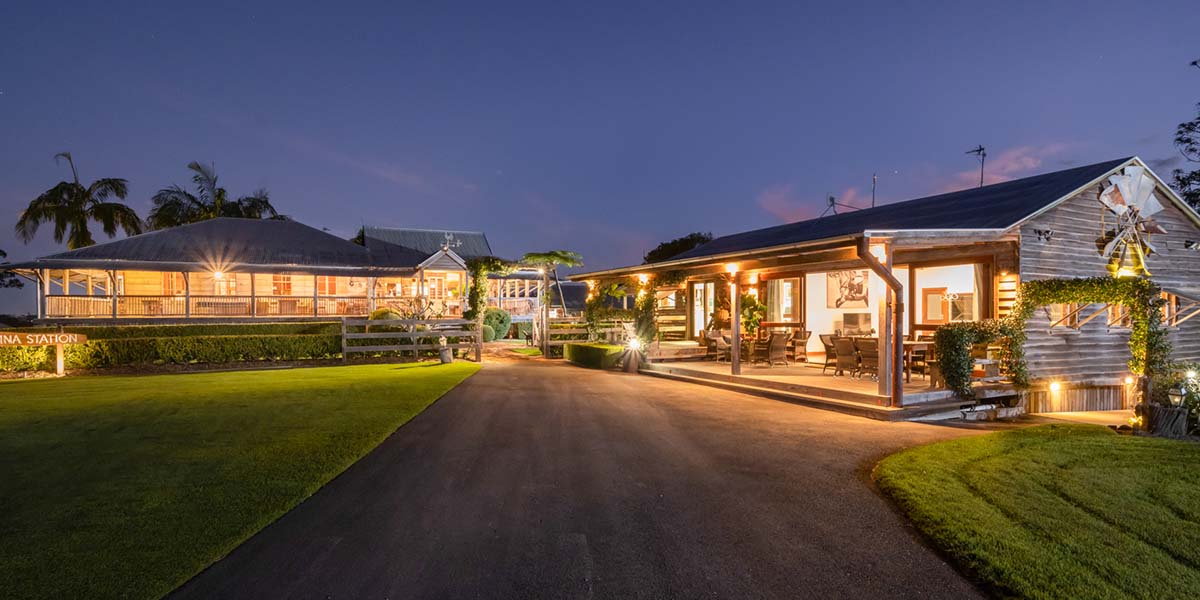 One of the oldest properties on the Sunshine Coast could make history again after its owners placed the sprawling luxury homestead and working cattle station on the market.
Yandina Station, established in 1853, is the oldest cattle property on the Coast and the region's oldest continuously lived in dwelling.
It's anticipated the sale could break another multimillion-dollar property record on the Coast at a time when prices continue to reach new benchmarks.
The immaculate 88 hectare country estate includes a restored historic homestead that hosts weddings and corporate events, a working cattle stud, revamped Dairy Barn for functions, three private cottages and helipad.
Key buildings are perched on a ridge with coastal and mountain views and overlooking the creek flats and manicured grounds which include an established orchard with citrus, apples and tropical fruit and a section of virgin rainforest.
Marketing agent Greg Young said very few properties could compare to Yandina Station, on North Arm Yandina Creek Road, which he said "truly is unique". "In the 40 years I have been marketing and selling real estate on the Sunshine Coast, I have never seen or experienced such an outstanding property as Yandina Station," he said.
Yandina Station's 88 hectares include a homestead, dairy barn, cottages and manicured grounds.
Yandina Station is owned by Sally and Neil Newman who took over from Sally's parents in 1993 and began the mammoth task of restoring the decrepit, weather-beaten buildings.
Sally's parents had owned the place since the late 1970s which they purchased as a bull depot for their Braham stud. When the Newmans moved in, cattle were living beneath the floorboards and the neighbours advised them to "light a match and walk away" because it would be cheaper.
"But we come from a long line of preservers! It has been a wonderful experience to develop what we have here and preserve this beautiful homestead and let people know about the history here," said Sally in a recent interview.
By 1996, the homestead was restored to its former glory and re-opened as a restaurant and function centre hosting fully catered picturesque weddings.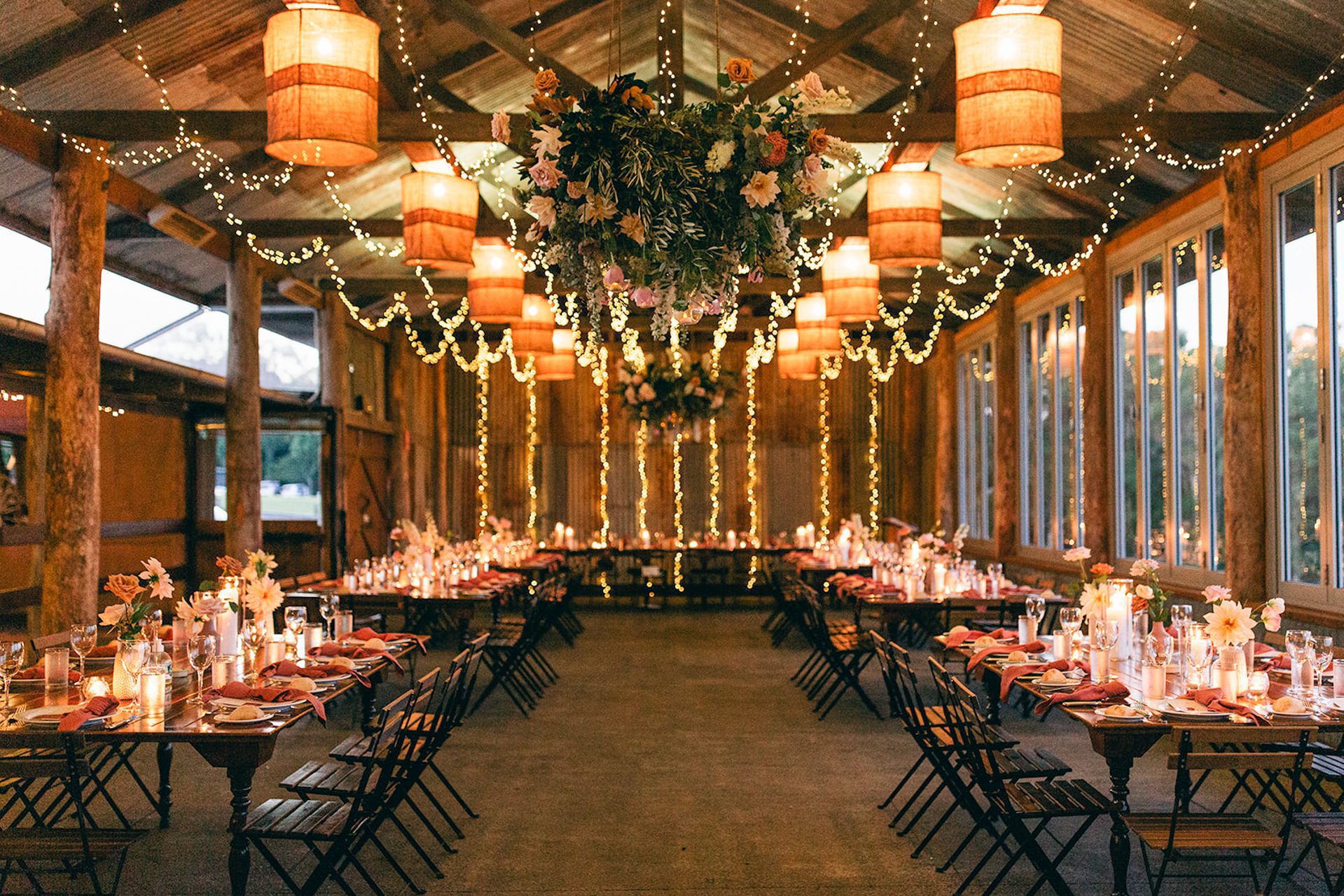 In 1996 the property was re-opened for weddings and events after a massive restoration.
168 years of history
The property's early history dates back to 1853 when it was established as cattle run by two pioneering brothers, Daniel and Zachariah Skyring, who arrived from England on the S.S. Esther with their father Daniel Budd Skyring.
The early cattle run.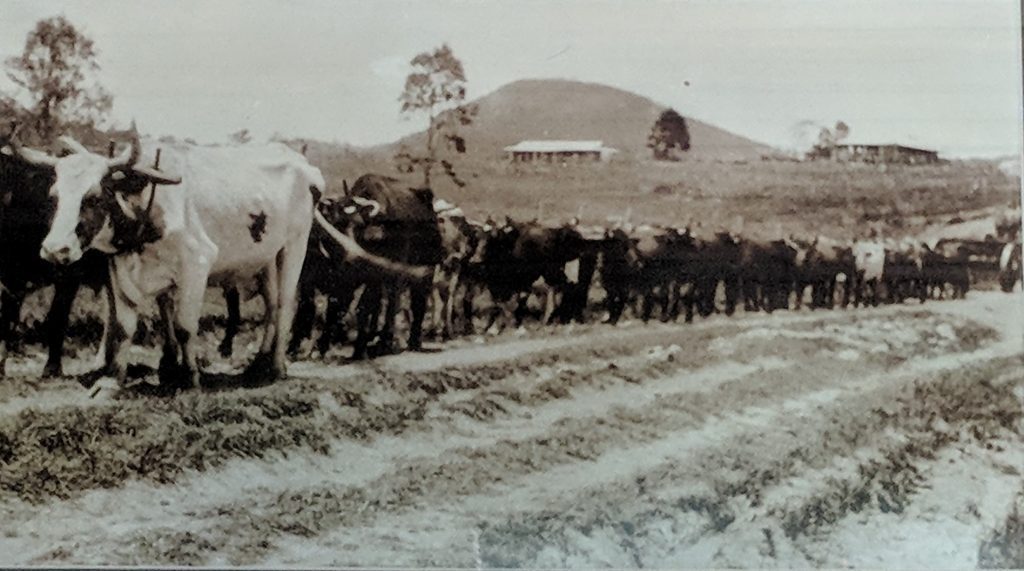 Yandina was the head station for four cattle runs (Yandina, Canando, Whidlka-Whidlka and Pooreema) which took in the present day townships of Cooroy, Tewantin, Eumundi and Yandina.
Those were the days of Cobb and Co which passed by for 11 years on its way to the Gympie goldfields.
The original dwelling was built in the early 1870s by Brisbane engineer Robert Fleming who chose a number of selections there when cattle runs such as Yandina were thrown open by the government.
The homestead in 1904.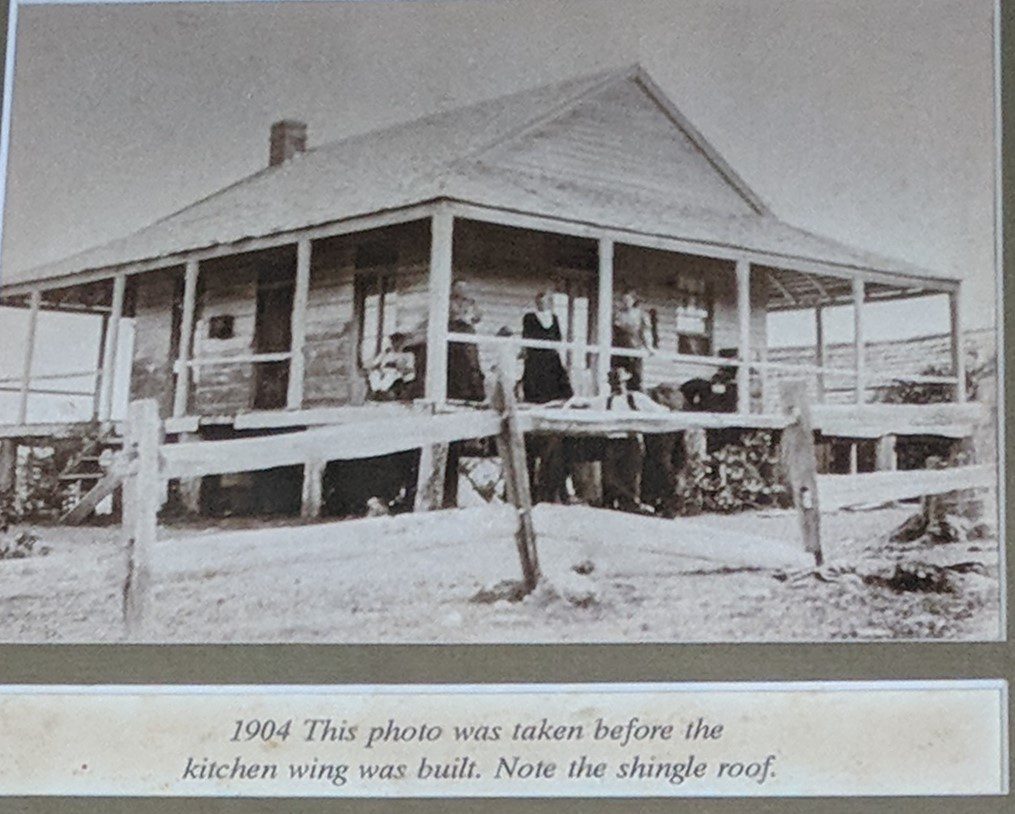 It was constructed of pit sawn beech and local timbers like red cedar and crows ash which are still in place and in their natural unpainted state, as are the original hardwood walls and floors and timbers of the house. In 1906 William and Elspeth Galt purchased Yandina Station and built the dairy which has been transformed into a modern venue with country charm. They also added the kitchen wing in 1912 which was later joined to the original homestead.
New lease on life
Today Yandina Station operates primarily as a top-end function and events venue with full catering and liquor licenses.
The reception and meeting space, known as the Coach House, is often a guest's first introduction to the farm with its weathered timber verandah, old-world artefacts, polished wooden floors, and rusted iron lined ceiling.
The Garden Pavilion and Bar is a new addition that has been designed and constructed to blend in with the original buildings with corrugated iron, timber cladding and recycled bridge girders. There are three fully equipped luxury cottages situated on a central knoll with their own privacy and views over the land and approvals for another 22 cottages.
The spacious main residence has three bedrooms with an ensuite, a bedroom and sitting room upstairs, a large open living area and a fully equipped modern kitchen.
Recently completed new additions are a double lock-up garage, mudroom, laundry and spacious modern living room with its own kitchen and bar.
The cattle component of the property easily carries 100 breeders and progeny over six large paddocks with two large dams, 60,000 gallons (270,000 litres) of tank water storage and a bore that services the entire property.
This article appeared in the Sunshine Coast News – 3 November 2021
Sunshinecoastnews.com.au